DARBY'S PAGE OF KID STUFF!



My name is Darby and I'm 8 years old. My birthday is in May and so is my brother's and he is 4. I love all kinds of things, like Looney Toons, toy cars, stuffed animals, Disney movies, computer games and especially school! Third grade is fun although there's waaaaaaaaaaaay too much homework!







Some of my favorite things in life are:
and

and
! We used to have a dog named Tasha but she died and we haven't replaced her yet. Although one day, Momma has promised!

I love

's too but my mom's allergic so we don't have one! Maybe one day we will have an

outdoor cat! I love playing on the computer too! Our family has to take turns sharing computer time. Mom put some links on her pages to help you get started finding neat stuff to play with. I especially like pages that I can print and color!



Here are some of my favorite links for kids my age. Below these are links for kids a little older!
KID'S STUFF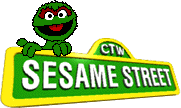 Sesame Street and Big Bag

are featured here with storybook, coloring pages and games and a Tickle Me Elmo!

Seussville

Need I say more?

Barbie

has her own site!!!!!

Enchanted Learning

is an excellent site for preschoolers to learn to use the web. Your child doesn't have to be able to read to play!

101 Dalmatians

site has coloring pages to print out, puppy puzzles and games for kids to play!

Billy Bear

is an ultra cool site for kids to play in!

Lion King Archives

is a fun site to see for kids.

Connect Time

has fun sites for kids to visit.

Toy Story

has coloring pages to print and fun Toy Story stuff!

Theodore Tugboat

is an interactive story for kids along with pages to print and color!


STUFF FOR BIGGER KIDS
Beakman and Jax

You can with Beakman!

Beakman's World Main Page

has more Beakman!

Looney Toons

speaks for itself!

Crayola

shows how crayons are made.

Space Jam

for all you basketball fans!

Children's Storybooks Online

Schoolhouse Rock

rocks!!

Bill Nye

the Science Guy!



Here's some pics of my little brother and myself...Mom is rather proud of us!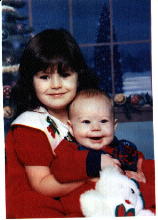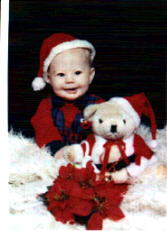 This is my little brother, Cameron, and me!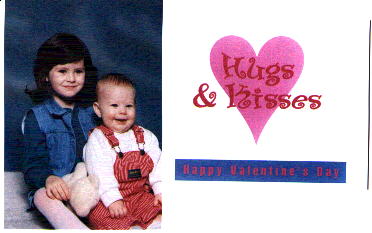 Thanks for visiting my page! Hope you enjoyed it and can come back again soon!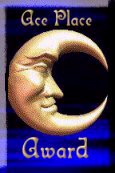 Return to Tasha's Doghouse